Assistant Head Coach - Nigel Woodbridge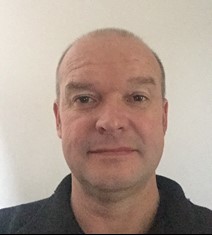 Coaching Qualification
ASA Level 2 Swimming Coach
Swimming & Coaching Background
Many, many moons ago I joined Crewe Swimming Club and spent the best part of 12 years going through my paces as a swimmer, I made county level but I had another love as well as my swimming, which was motorsports and started competing in my early teens and this eventually took over from my swimming (which is a regret of mine.)
Moving on many years my youngest daughter joined Nantwich Seals Swimming Club to which I got involved in helping on poolside, and this lead on to me taking my coaching qualifications level 1 & 2. I found something I was passionate about and really enjoy passing on my knowledge to help the swimmers in any way I can.
Now I am on my next journey with Winsford ASC and look forward to the next chapter in my career helping the Orange Army to dominate in the north, south, east and west🏆.

The future is orange!