Galas & Meets & Leagues, Oh My!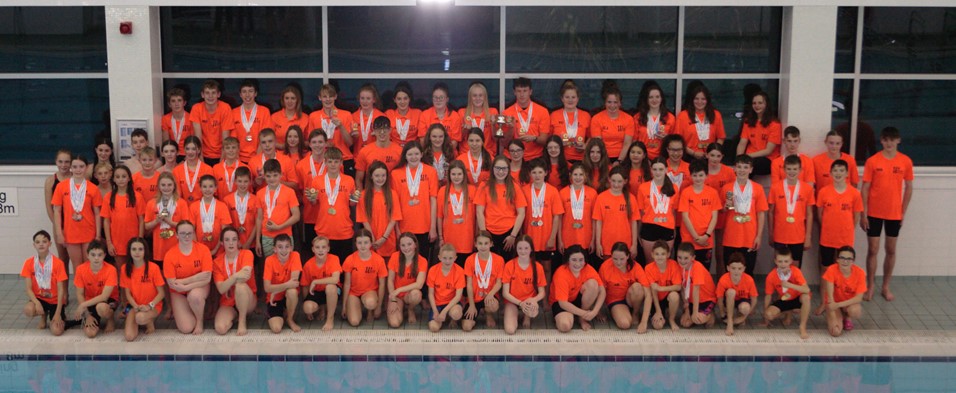 Winsford is a competitive club. That means we enter lots of competitions. In swimming parlance, a competition is often called a gala, or a meet. Lots of swimming clubs host galas for other clubs to enter (an 'open' meet). They are great opportunities for the swimmers to use and enhance their skills, and they can be a lot of fun.
Most galas are licensed events. That means that they are run to a standard dictated by the ASA, and that any race times achieved at that gala is considered official.
There are 4 levels of licensing:
Level 1

This is the highest level of meet, and is to enable athletes to achieve qualifying times suitable for entry into National, Regional and County Championships.
They can only be held in a long course (50m) pool.

Level 2

Also to enable athletes to achieve qualifying times suitable for entry into National, Regional and County Championships.
But in a short course (25m) pool.

Level 3

These meets are to enable athletes to achieve times suitable for entry into Regional and County Championships and other Meets at Level 1 or Level 2.
They can be held in either short course or long course pools.

Level 4

These meets are for the development of inexperienced athletes and those seeking to compete outside their own club environment. Times recorded are suitable for entry into County Championships where acceptable to the County concerned, and Meets at Level 3.

List of officials required to run a Level 4 event.


Times attained at level 4 meets are not acceptable for entry into Regional and National Events.
For more information on the different levels, please refer to the ASA Open Meet Licensing Criteria.
Here is the list of upcoming galas that the club will be entering, along with the level of the gala and which swimmers might be expected to enter.
We also compete in two leagues - the Arena League and Crusader League – and use these to offer swimmers of differing abilities competitive opportunities at an appropriate level. We are currently in the Premier Division of the North West Arena League and are Champions of Division One of the Crusader League.
How to Enter a Gala
Details of upcoming galas are available on the meets calendar. When the club is accepting entries for a meet, this will be indicated on the individual gala page and you should also receive an email from the website inviting you to enter. Meet entry conditions will be available on the individual gala page and for most galas the club is now using an online entry system. Each individual gala has a separate entry link provided from the gala page. Entry fees will be indicated on the individual gala page and include a £1.50 admin fee to cover cost of printing, postage and coach passes.
For further guidance on requirements and procedures for Gala Entry please click here. 
Withdrawal from a gala is possible right up the day of the event. DO NOT JUST NOT TURN UP, follow the withdrawal instructions on the meet website as soon as you know they can't attend the event so the withdrawal can be arranged for you. Failure to attend one session of a meet often results in withdrawal from the entire competition.
Club Refund Policy for Gala Payments
Refunds from galas will be returned to the account the payment was made from if a swimmer is rejected or a refund is approved for a medical withdrawal. Do not expect a refund if you just change your mind and no longer wish to attend. 
Team Manager / Marshalling at Galas
Please email: claire_brown@aol.com (there is an underscore beneath claire_brown not visible due to the link).
Volunteers need to be Swim England DBS checked for the club and for some events need a Swim England number, Swim England Safeguarding and a Team Manager Level 1 qualification.