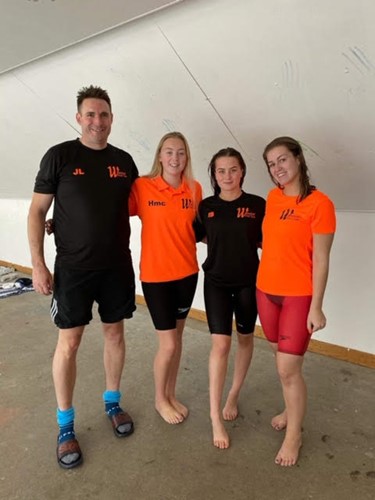 MESSAGE FROM THE CHAIRMAN RE MASTERS - 1st Feb 2020
"Following a review, Brio have confirmed that the early morning lane cost for Masters swimmers will continue to be at the current rate paid by the Club.

The Masters group will, therefore, continue as normal, starting on Monday.

As you are all aware, Nigel has some work commitments, so Molly James has agreed to coach the group on Monday and Wednesday mornings.

I would appreciate views on whether we should continue with Tuesday mornings, or reduce the programme to two sessions.

I'm also planning to continue discussions with Brio to hopefully add one evening session for Masters swimming

Barry Keeling"
Available Training Sessions
Squad
Monday
Tuesday
Wednesday
Thursday
Friday
Saturday
Sunday
Masters
5am-6.30am*
5am-6.30am*
5am-6.30am*
 
 
 
 
 
 
 
 
 
 
 
* Please note: doors are locked from 5am to 6.30am when the centre opens to the public

 

 

- everyone is either in or out. The centre staff are not allowed to open the doors before that time.
Fees 
£28 per month including Cat 1 membership - Cat 2 for competing is a separate annual fee of £34.75 - please email asaregwasc@gmail.com about this. 
Please see the Fees and Membership page (at the bottom) to join the club. 
Masters Swimming at Winsford ASC​ without training.
A Masters swimmer can be affiliated to Winsford ASC without training with a the squad. This is an annual Cat 2 Swimmer Fee of £34.75 - please email asaregwasc@gmail.com about this.
Up Coming Masters Galas
Staffs Masters 2020 - 7th March 2020 - Self Entry Gala - Closing date 25th Feb 2020 - for full details, programme and conditions please click here