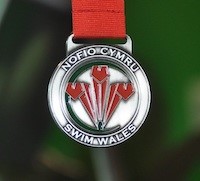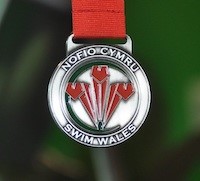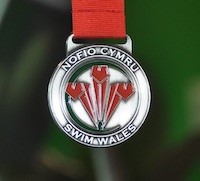 Following a successful British Open Water at Ponds Forge, the Oliver's headed off on their swimming tour to Swansea, home to 260 shops, 90 places to eat, 30 hairdressers, 45 pubs/clubs AND the Welsh International Swimming pool….!
After a day of settling in, the first race for the boys was the 200 free on Wednesday. Theo was up first and put in a solid 2 second PB. Henry went next, qualified for the final and finished 5th overall that evening having looked strong for 150m, but feeling the effects of the open water in the last length.
Next race was the 400 free on Thursday and once again Theo put in another 2 second PB. Henry was pretty much on PB and got a Silver medal as a reward which was great news.
Then came the 200 Fly for Henry on Friday and he qualified 8th for the final.

Saturday was a day off and a chance to enjoy some of the fantastic local beaches and relax ready for the final event on Sunday - the 1500 free. Theo finished the week with a great 25 second PB getting below 21 minutes for the first time. Henry went into the 1500 as the favourite in his age category, however it didn't quite go to plan but he still ended with a credible Bronze medal.
I know the coaches like their proverbs and as the famous Welsh saying goes "Dyfal donc a dyr y garreg" otherwise translated to "Tapping persistently breaks the stone" (If at first you don't succeed, try and try again).
Paul Oliver